Crystal Cove State Park Beach Adventure Camp
This Summer, Corky Carroll's Beach Adventure is returning to Crystal Cove! This is a fantastic outdoor program that teaches youngsters about marine conservation, ocean safety, and preparation for the Junior Lifeguards. Our instructors will help kids build their confidence and comfort level in and around the ocean through a combination of fun educational beach and water activities.
With direct supervision and guidance, kids will get prepared for the Junior Lifeguard program with short swims past the waves, calm breathing techniques, and safely maneuvering through shore break waves. Stand-up paddleboarding, boogie boarding, and double boogie boarding offers little ones additional time in the water. With the right conditions, surf lessons are also provided for kids that want to learn. Beach activities include visiting the tidepools, learning about sea creatures, fun beach games, and even occasional field trips to the Nature Center! Crystal Cove Beach Adventure is a great opportunity for the younger, less experienced kids to learn about marine biology, water safety, and most importantly, having fun at the beach!
Program Highlights
Junior Life Guard prep
Ocean safety lessons & techniques
Stand-up paddleboarding, boogie boarding, swimming
Tide pools
Sea creatures
Beach games (kickball, capture the flag)
Nature, marine biology and conservation
Field trips to Nature Center
Snack breaks and lunchtime (food provided by parents)
Hourly sunscreen application
Wetsuits/rashgaurds
Start with beach adventure, then move your way up to either group or private surf lessons at our Huntington Beach surf camp or our Nosara, Costa Rica surf school.
Spots are limited this summer. Please note if you register after 3pm on the Friday prior to the week you wish to sign up for, there will be no discounted rate available.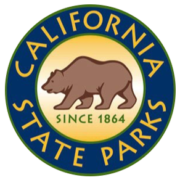 | WEEKLY SURF CAMP SCHEDULE | DATES |
| --- | --- |
| Week 1 | July 9-13 |
| Week 2 | July 16-20 |
| Week 3 | July 23-27 |
| Week 4 | July 30-Aug 3 |
| Week 5 | August 6-10 |
| Week 6 | August 13-17 |
| Week 7 | August 20-24 |
9am-9:20am
Check In
Walk down
Apply-Sunscreen
Overview of Daily Wave Conditions & Surfing Techniques
Wetsuit Handout
9:20am-10:30am
1st Water Session
10:30am-10:45am
Break
Re-Apply Sunscreen
Snack/ Water
10:45am-11:20am
**Sand Sessions**
Read Below For Details
11:20am-11:30am
Break
Re-Apply Sunscreen
Snack/ Water
11:30am-12:45pm
2nd Water Session
12:45pm-1pm
Walk Up
Check Out
**Sand Sessions: Tide pools, nature walks, marine science studies, beach games, classes at the nature center, ocean safety drills, surfing technique drills.**
**The above times and drills do occasionally change due to tides and wave conditions.**
| BEACH CLASSES | FULL PRICE | DISCOUNT PRICE (Discount is applied when you sign up a friend or relative.) |
| --- | --- | --- |
| 9am-1pm (4 hour class) | $280 | $270 |
| Daily | $70 | N/A |