About Playa Guiones in Nosara Costa Rica
Playa Guiones in Nosara Costa Rica
Since our surf school was the first to open in Nosara, our private half acre property is located just a quick four minute walk to one of the most sought after & consistent surf breaks in Costa Rica.
Playa Guiones is a picturesque, undeveloped, 3.5 mile stretch of pristine white sand beach with warm 80 degree water and an uncrowded beach break. A variety of waves, swell directions, and a pure sandy bottom create ideal surf conditions for all levels, from beginner to advanced.
When you're done surfing, head into town where a wide range of nearby activities provide something exciting for everyone…
Visitors can enjoy a relaxing day in the village with an array of fantastic restaurants, retail shops, local arts & crafts on display, and some of the best yoga studios in the country. Tennis, mini-golf, and a skatepark offer fun, family-friendly options. For a more adventurous way to connect with nature, explore the tropical wilderness with fishing, turtle watching, horseback riding, zip lining, and quad rentals.
For any more Costa Rica activities make sure to visit Costa Rica Journeys.
About Nosara, Costa Rica
Located just a couple miles inland from the sea and still somewhat undeveloped, it's no surprise that the small beach town of Nosara is one of the most popular in Costa Rica. The primary spoken language is Spanish, although Nosara's community is a multicultural mix of locals and expats, many arriving from America, Canada, and Europe. With plenty to see and do, there's never a shortage of entertainment in this town.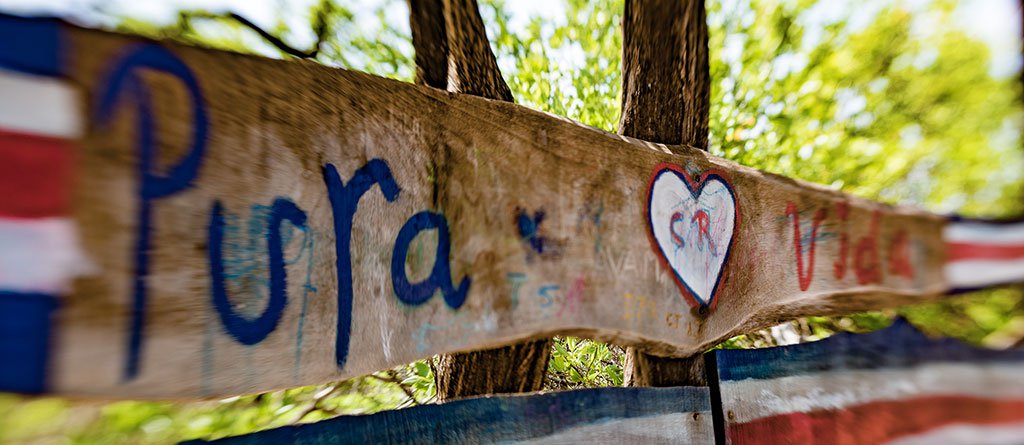 Costa Rica Climate and Weather
The tropical climate of Costa Rica creates warm waters and temperatures all year round with weather conditions that vary by season. There is a dry period and rainy period, with the dry season being most popular for tourism. Summertime offers the most consistent weather and lasts from late November until mid-April, with daytime temperatures staying in the mid to high 80's and night time hovering around a comfortable mid 70's.
The rainy season follows from the end of April to the beginning of November, with the possibility of daily rain and sun. During July and August, however, conditions may deliver a dry period with no rain, known by the locals as "veranillo de San Juan." The mixture of warm seas, tropic winds, and a little rain may even enhance your surfing experience in Costa Rica.
The sun typically rises at 5:15AM with off shore winds and occasional on shore breezes. Beautiful sunsets can be seen over 12 hours later around 6:15PM, providing plenty of warmth and sunshine throughout the day. Whatever the weather conditions may be, temperatures are always warm and the scenery is always stunning.