Costa Rica Surf Resort Pricing and Dates
Our Costa Rica Surf Resort in Nosara run by the family-operated Corky Carroll's Surf School provides a unique "Surf & Stay" experience, perfect for beginners and pros, and every surfer in-between. For availability and our pricing packages continue below. Or contact us online and we will get back to you shortly with an itinerary and rate for you dream surf vacation.
When is Our Surf Resort Open?
Our season is November to mid-August, when surfing conditions in Nosara, Costa Rica are ideal.
When we first opened in 1998, our surf camps were strictly weeklong sessions from Saturday to Saturday. This is the best way to acclimate, relax and pump your skills to the next level.
However, we understand not everyone can take off for a full week stay so we also offer shorter trips, requiring a minimum of 3-nights.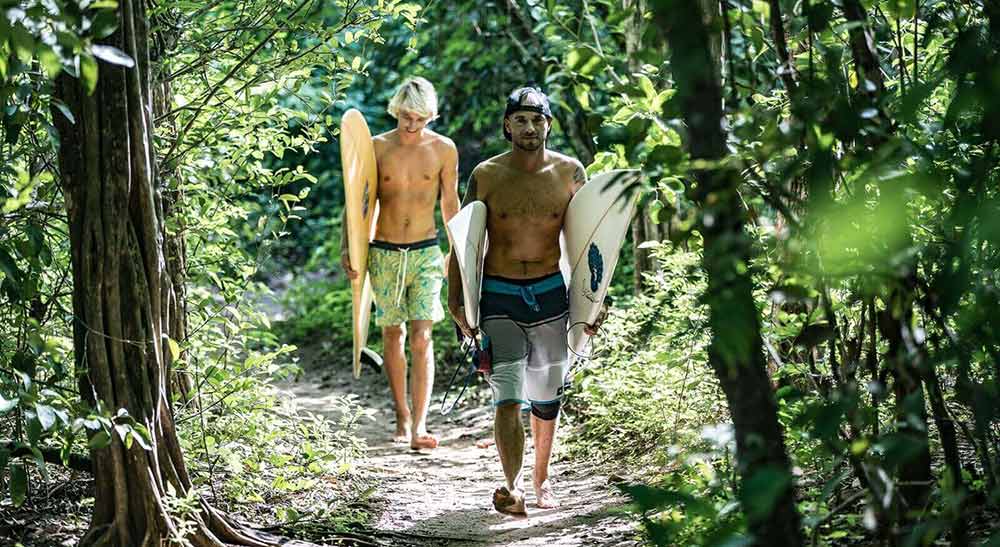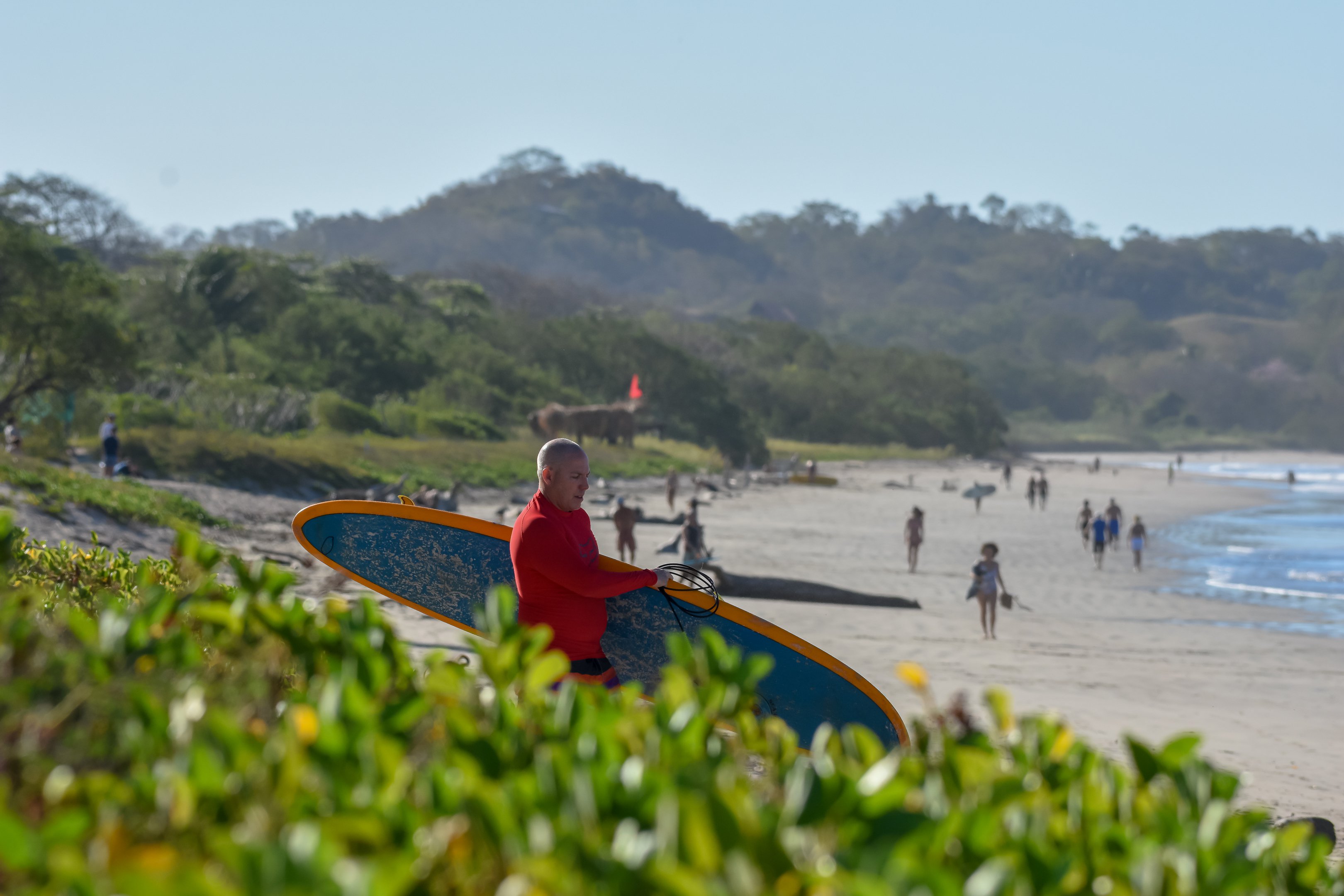 During specific holiday weeks given below, we only offer weeklong Saturday to Saturday stays:
Thanksgiving Holiday Week (Delicious turkey dinner with our favorite family recipes)
Christmas Holiday Week
New Year's Holiday Week
Presidents Holiday Week
Week Before Easter
Week After Easter
*If you have a group of four or larger, please inquire with Kelsey in our office for a quote.
HOW MUCH DOES IT COST?
Single Occupancy Rate
Saturday-Saturday ( 7 nights)
Arrival/Departure: Liberia, Costa Rica: $ 2415
Arrival/Departure: San Jose, Costa Rica: $2660
*This is a shared van transportation rate. If there is another guest arriving/departing within an hour, it will be a shared van.
Double Occupancy Rate
Saturday-Saturday ( 7 nights)
Arrival/Departure: Liberia, Costa Rica: $1890 each
Arrival/Departure: San Jose, Costa Rica: $2135 each
Triple Occupancy Rate
Saturday-Saturday ( 7 nights)
Arrival/Departure: Liberia, Costa Rica: $ 1750 each
Arrival/Departure: San Jose, Costa Rica: $1995 each