El Nino in Southern California
What a refreshing start to the New Year! With years of long awaited rain, El Nino looks like it could help weaken California's drought. Despite the excitement, it is vital that citizens take caution to these drastic weather reports allocated to this winter.
Huntington Beach, also known as Surf City, has been greatly affected by El Nino in the past. In 1983, El Nino brought along surging waves that made the pier collapse. Because this year's El Nino is expected to be the most intense with heavy rainfall, Surf City is taking extra precaution. The Huntington Independent stated that Huntington Beach marine-safety officials will install a 5-foot-tall by 20-foot-wide sand berm to protect ocean front properties in case of extreme high tides- also known as king tides.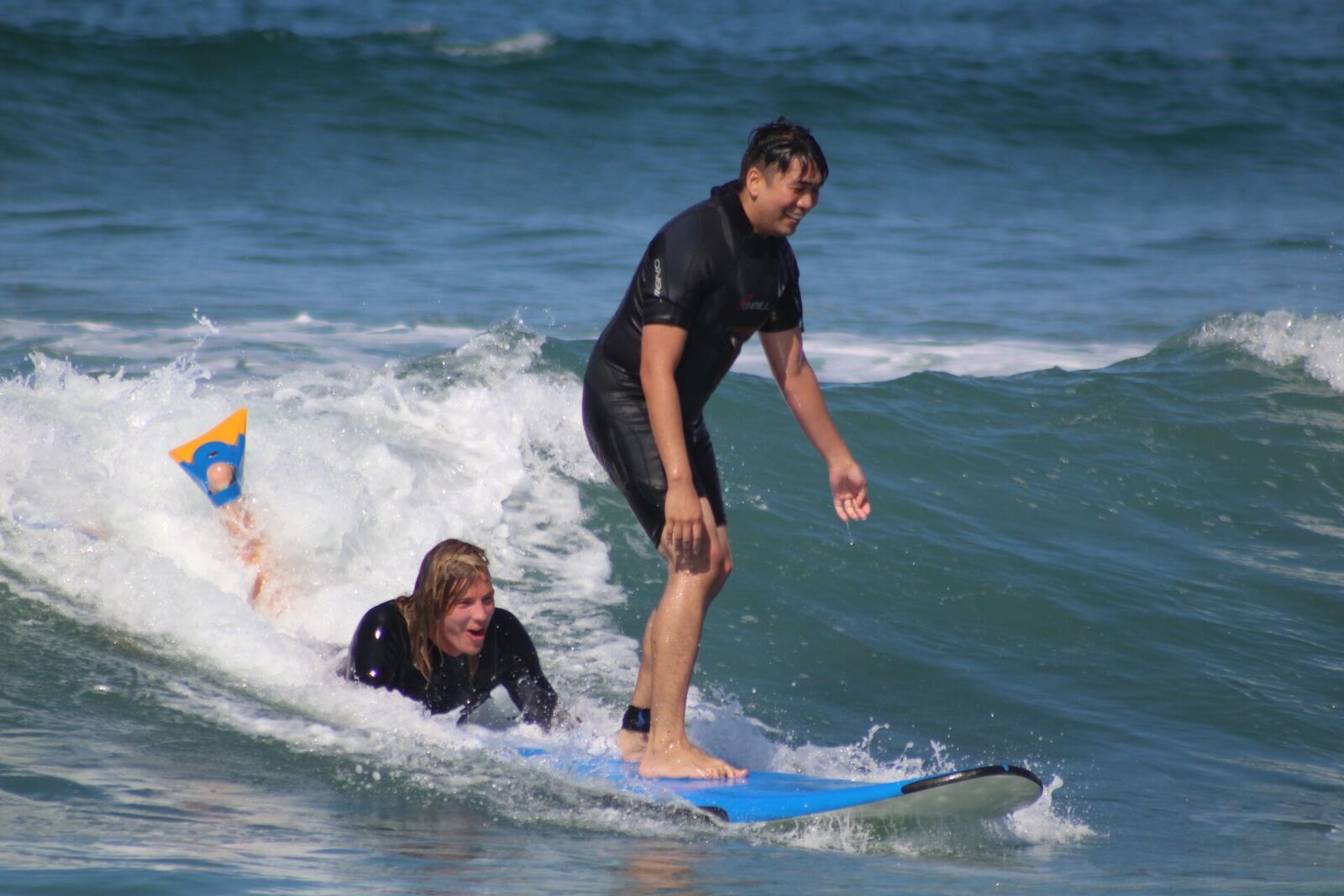 Beach goers are also taking care of the beaches by cleaning up trash. On December 12 2015, the Surfrider Foundation hosted a beach cleanup at Bolsa Chica State Beach.
Corky Carroll's Surf School is looking forward to a building swell.  According to Surfline, El Nino creates warmer water temperatures that balance the colder air temperatures. This mixture of warm water and cold air creates extreme weather such as tornadoes and rain storms. The LA Times states that these changes in weather forecasts typically occur in early January and usually last until April.
People should be cautious of high tides and swells building; the ocean can be quite inviting for the adventurer, but also quite dangerous- even for the experienced surfers. Strong rain storms will affect people's houses if flash flooding occurs. It is also important to note that the runoff from sewage all drains into the ocean whenever it rains, so the water quality will be pretty low; many surfers will probably get more sick than usual this winter.
Other than the high advisories, enjoy El Nino's refreshing rainfall. And no matter how badly any surfer has desired his "Point Break" moment- remember to live to surf another day.
https://www.surfschool.net/wp-content/uploads/2019/07/corky-carrolls-surf-school-logo-header.jpg
0
0
Corky Carroll's Surf School
https://www.surfschool.net/wp-content/uploads/2019/07/corky-carrolls-surf-school-logo-header.jpg
Corky Carroll's Surf School
2016-01-13 16:58:05
2018-03-13 12:20:30
El Nino in Southern California