6 Recreational Activities to Enjoy at the Huntington Beach State Beach
If you ever want to visit Southern California, stop at the Huntington Beach State Beach and enjoy a plethora of recreational activities. Located in Orange County at the city of Huntington Beach, the beach is a popular destination for tourists in Orange County as well as all beach enthusiasts. It is a protected beach and thus you feel secure every time you visit it. You will enjoy the Huntington State Beach fire pits for bonfires, volleyball, basketball, fishing, and much more. The feeling of security fills you given that the beach is patrolled by lifeguards all year round.
Besides the great recreational facilities and activities you can enjoy, you can get a Huntington Beach State Beach parking pass for any type of vehicle. The fees you pay to get a Huntington Beach State Beach pass allows you to park on any part of the beach you visit for a whole day. This makes it possible for you to carry your family to the beach.
Surfing
If surfing is your sport, the Huntington Beach State Beach is a premier surfing destination. The beach faces the true south and thus gets all the swells from the South during summer, late spring and into the fall. When the North/West swells combine with the South swells, you get the thrill of surfing no other place can provide. However, due to sandbars, novice surfers are not encouraged to surf at this spot. Until you have had Huntington Beach State Beach surf lessons, stay away from surfing here.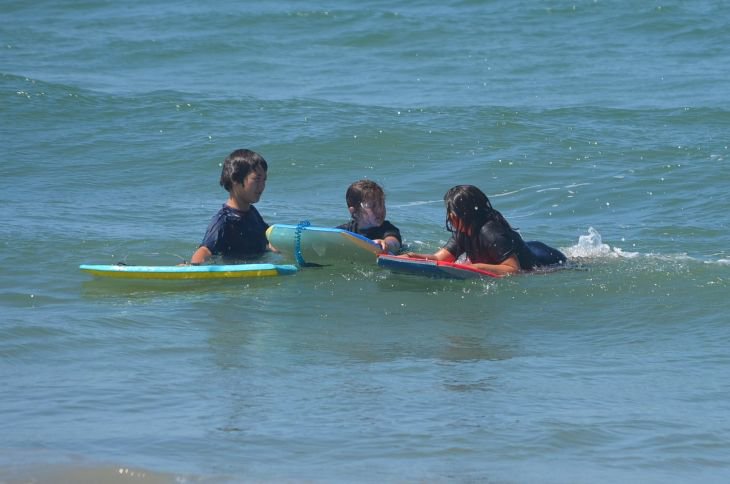 Swimming
You will love swimming at the beach if you are an experienced swimmer. The lifeguard towers makes it safe to swim at the beach. However, it is important to note that the ocean currents can get very high here and create large rip currents. It is not a good place for swimming lessons. When you swim, stay close to the shore and ensure a lifeguard tower is on sight.
Sunbathing
Enjoy the great South California sunshine just basking and letting the rays hit your skin. The Huntington State Beach is a little bit less breezy than the rest of South California and thus the weather is great for sunbathing. Nevertheless, the place can be cold at times.
Fishing
Would you like to surf fish? If you do, welcome to the beach and catch a perch, a corbina, guitarfish, croaker, shovelnose or a cabezon (these are the most common types of fish at the beach). All you need is a fishing license and you are good to go. The beach allows surf fishing as long as there are no swimmers close by.
Fire Pits
There are fire pits all across the beach where you can light bonfires. Fires are allowed until the park closes. However, be sure not to use wood pellets as this is prohibited. To get a fire ring, you have to be early.
Birdwatching
A snowy plover reserve and a least tern located at the southern beach end gives you a great birdwatching view. After you get the Huntington Beach State Beach Parking pass, you enjoy birdwatching as you will. You are however not allowed to trespass or carry your dog with you.
https://www.surfschool.net/wp-content/uploads/2015/07/Week-6-1st-half-238-730-1.jpg
484
730
Corky Carroll's Surf School
https://www.surfschool.net/wp-content/uploads/2019/07/corky-carrolls-surf-school-logo-header.jpg
Corky Carroll's Surf School
2015-07-27 05:29:56
2018-01-10 18:35:41
Huntington Beach State Beach