Summer is approaching soon!
So it's almost that time of year to soak up the sun, hit the beach, and learn how to surf! A perfect spot to learn how to surf in Southern California is Bolsa Chica State Beach in Huntington Beach, also known as Surf City USA. Instead of running out to grab a soft-top surfboard from your nearest Costco, it's best to take a lesson from the pros first!
Bolsa Chica State Beach is time and time again mentioned as one of the best places to learn how to surf in Southern California. That's why Corky Carroll's Surf School chose to teach surfing at this location and was the first surf school to ever open at Bolsa Chica State Beach! It's a much safer decision to take a surfing lesson rather than purchase a Wavestorm soft-top from Costco with no previous experience.
Check out why Bolsa Chica is the best place to learn how to surf! Bolsa Chica State Beach
The benefits of taking a lesson first:
Surfing can be dangerous without proper instruction and lack of ocean knowledge. That's why Corky Carroll's is here to teach the ends and outs of surfing do and don'ts.
Safety: Corky Carroll's Surf school teaches surfers the importance of safety before getting in the water, such as the

proper way to paddle out, rip currents, surf etiquette, and protecting yourself from the surfboard.

Surfboard size:

Corky Carroll's Surf School will choose a surfboard that is suitable to the surfer's skill set, height, and width. The surfboards at Corky Carroll's are specifically designed for starting out surfers that are top-quality with the option of fiberglass or a high-performance soft-top surfboard.

Knowledgeable instructors: All Corky Carroll's instructors have years of experience surfing and teaching, along with CPR/first aid certifications and background checks.
When it comes to a surfboard, you pay for what you get. Buying a soft-top surfboard from Costco for 100$ is going to leave you with a poor-quality surfboard and experience. Let's face it you don't want to be a "kook" in the line-up.
The Wavestorm soft-top surfboard is known to soak up seawater and the leash is tangle-prone. Riding a Wavestorm typically earns a "newbie" badge in the surfing world. Surfers have joked that it moves like a school bus and it's more like a bath toy than a surfboard.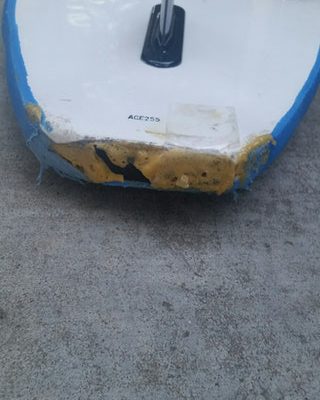 When it comes to a surfboard for learning Corky Carroll's pick is StormBlade Surfboards. Their generous outlines and well calibrated thickness make surfing an unparalleled experience for beginners to advance. The strong yet forgiving foam layered construction provides a complete fun inspiring time in any surf condition. Try out our StormBlade Surfboards at Private Surf Lessons
StormBlade Surfboards encompass performance with style, only using high-quality materials. The soft-top surfboards are great for many different wave conditions and surfing levels. StormBlade makes learning easier with their style, performance, and quality to give the beginner a perfectly balanced wave-riding platform to surf.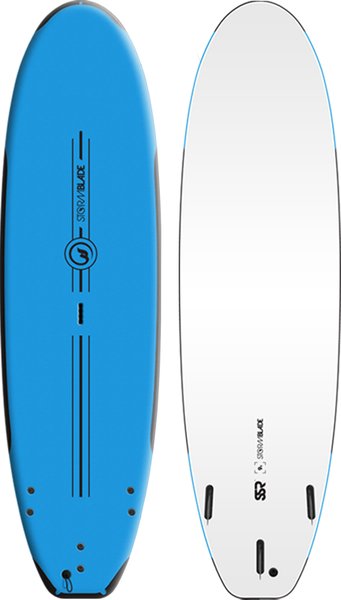 Think twice about that Wavestorm 100$ Costco surfboard, the smart choice is to take a lesson with Corky Carroll's and learn on a high-quality StormBlade surfboard.
https://www.surfschool.net/wp-content/uploads/2018/03/Costco-Surfboard-Santa-Cruz.jpg
1200
1600
Hunter Rose
https://www.surfschool.net/wp-content/uploads/2018/03/corky-carrolls-surf-school-logo-300x156.png
Hunter Rose
2018-03-21 11:41:17
2018-12-03 15:13:12
Why You Shouldnt Buy A Costco Surf Board